As environmental concerns continue to gain prominence worldwide, regulatory bodies are implementing stricter guidelines to protect the environment from contamination caused by commercial and industrial facilities. Spill containment is a critical aspect of these measures, as preventing leaks, leaching, or absorption of harmful substances is essential. In this regard, ThinTech concrete coatings have emerged as a superior solution for spill containment due to their non-permeable nature.


Lets explore the benefits of ThinTech coatings and highlight how it aligns with new regulations to safeguard the environment.


New regulations to safeguard the environment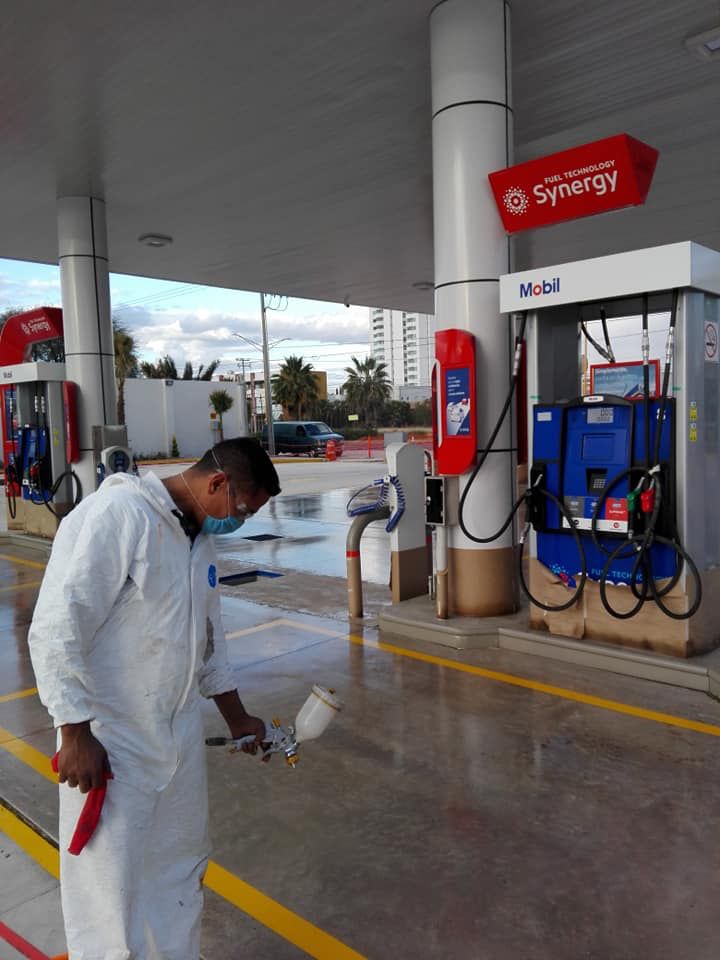 The Need for Effective Spill Containment: Industrial and commercial facilities often handle hazardous materials, chemicals, and liquids that pose significant risks to the environment if not handled properly. Spills and leaks can contaminate surrounding soil, groundwater, and water bodies, leading to severe ecological damage. To mitigate these risks, regulatory agencies are now mandating stringent measures to prevent and contain spills effectively.


Understanding ThinTech Coatings: ThinTech concrete coatings are a specialized type of concrete coating that forms a non-permeable barrier on concrete surfaces. These coatings consist of a blend of polymers, resins, and additives that create a seamless and impermeable membrane, preventing any liquids from penetrating or seeping into the concrete substrate.


The Superiority of ThinTech Coatings for Spill Containment: a. Non-Permeability: ThinTech coatings act as an impermeable shield, preventing the leaching, leakage, or absorption of hazardous substances into the environment. This characteristic ensures that any spills or leaks remain confined to the coated area, minimizing the risk of contamination and facilitating easy cleanup.



Chemical Resistance

ThinTech coatings are specifically formulated to resist a wide range of chemicals and aggressive substances. They provide exceptional resistance to acids, alkalis, solvents, oils, and other hazardous materials commonly found in industrial settings. This chemical resistance enhances their ability to contain spills effectively, even when dealing with highly corrosive substances.


Durability and Longevity

ThinTech coatings are known for their exceptional durability and longevity. Once applied, they form a strong, protective layer that can withstand heavy traffic, impact, abrasion, and harsh environmental conditions. This longevity ensures long-term spill containment, reducing the need for frequent maintenance and costly cleanups or replacement.


Easy Application and Maintenance

ThinTech coatings can be easily applied to existing concrete surfaces, making them a cost-effective solution for spill containment. They require minimal surface preparation, and the application process is relatively quick and straightforward. Furthermore, our coatings are easy to clean and maintain, providing added convenience for facility owners.
Alignment with Environmental Regulations: ThinTech coatings perfectly align with the latest regulations aimed at protecting the environment from contamination. Our coatings serve as a proactive measure to prevent spills, leaks, and the subsequent damage to soil and water resources. By implementing ThinTech coatings, commercial and industrial facilities demonstrate their commitment to environmental stewardship and comply with the evolving regulatory landscape.


Conclusion

ThinTech coatings offer a superior solution for spill containment in commercial and industrial facilities. Their non-permeable nature, combined with chemical resistance, durability, and ease of application, makes them an ideal choice for preventing leaching, leakage, or absorption of hazardous substances. Moreover, as new regulations require stronger measures to protect the environment from contamination, ThinTech coatings emerge as a reliable and compliant solution. By investing in these advanced coatings, businesses can ensure spill containment, minimize environmental risks, and contribute to a sustainable future.