WELCOME TO THINTECH COATINGS
Advanced Coating Technology
ThinTech is a leading innovator in advanced 1K Nano-coatings and has revolutionized the way we protect metal and masonry surfaces. The unique formula of ThinTech nanoparticles creates a highly durable, water-resistant, and protective molecular bond that ensures optimal performance.
ThinTech Metal Coatings is a durable, long-lasting nano-based clear coating that protects all metal surfaces from various destructive forces. Our metal coating provides superior resistance to rust, moisture, corrosion, salt spray, acid rain, UV damage, oxidation, galvanic corrosion, animal & bird waste damage. A perfect option for direct-to-metal or painted surfaces can be used as a primer adhesion promoter or protective top coat.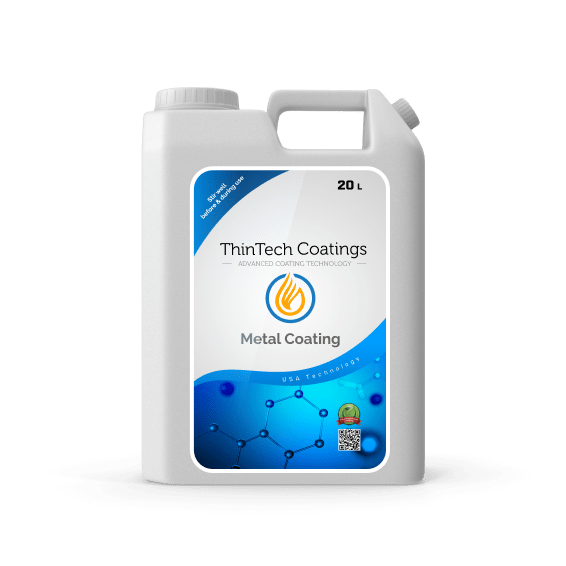 ThinTech Concrete Coating is the perfect solution for protecting concrete public areas, Exterior High rise, Parking Structures, Balconies, Resort Patios, Garage Floors, and more. Our proprietary nanotechnology ensures that the Coating is long-lasting, durable, and environmentally friendly, making it suitable for various stone substrates—Trust ThinTech Coatings to keep your surfaces looking great and protected for years to come.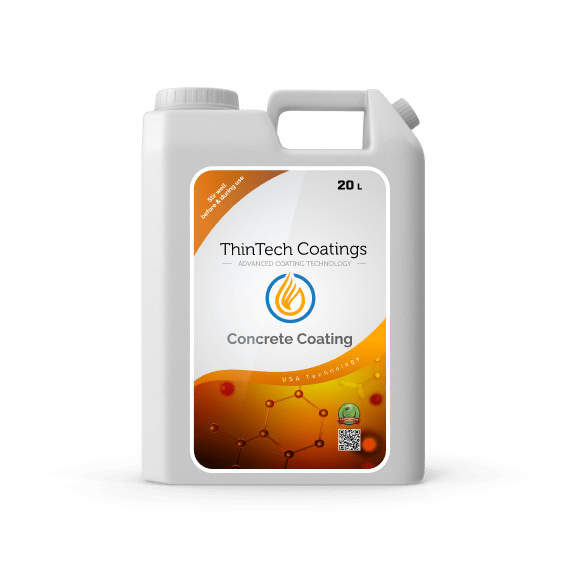 Introducing ThinTech XD Bio Cleaner and Degreaser, the ultimate solution for tackling even the toughest oil and stains. This industrial-strength cleaner is specifically formulated to disperse and remove oils, petro fluids, and stubborn greasy residues, making it the go-to choice for demanding applications in refineries, tooling industries, and heavy-duty environments.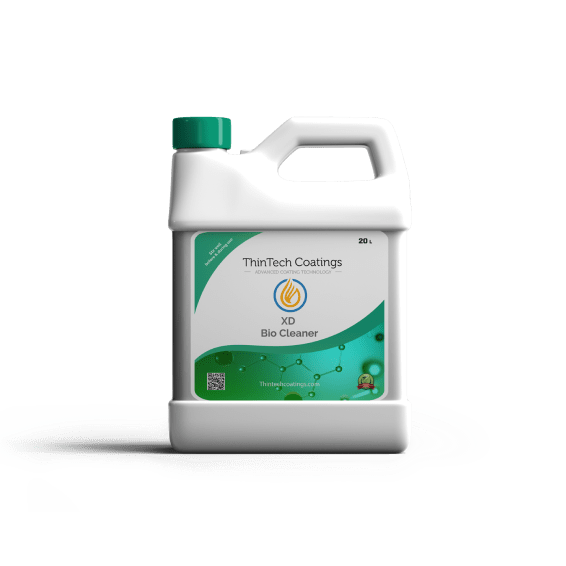 ThinTech Cool Reflect RF Roof Coating is an innovative and cost-effective roofing solution that provides long-term protection against the harsh elements of the weather. The coating system is designed to reflect solar radiation and reduce the amount of heat absorbed by the building, leading to significant energy savings and maximum comfort.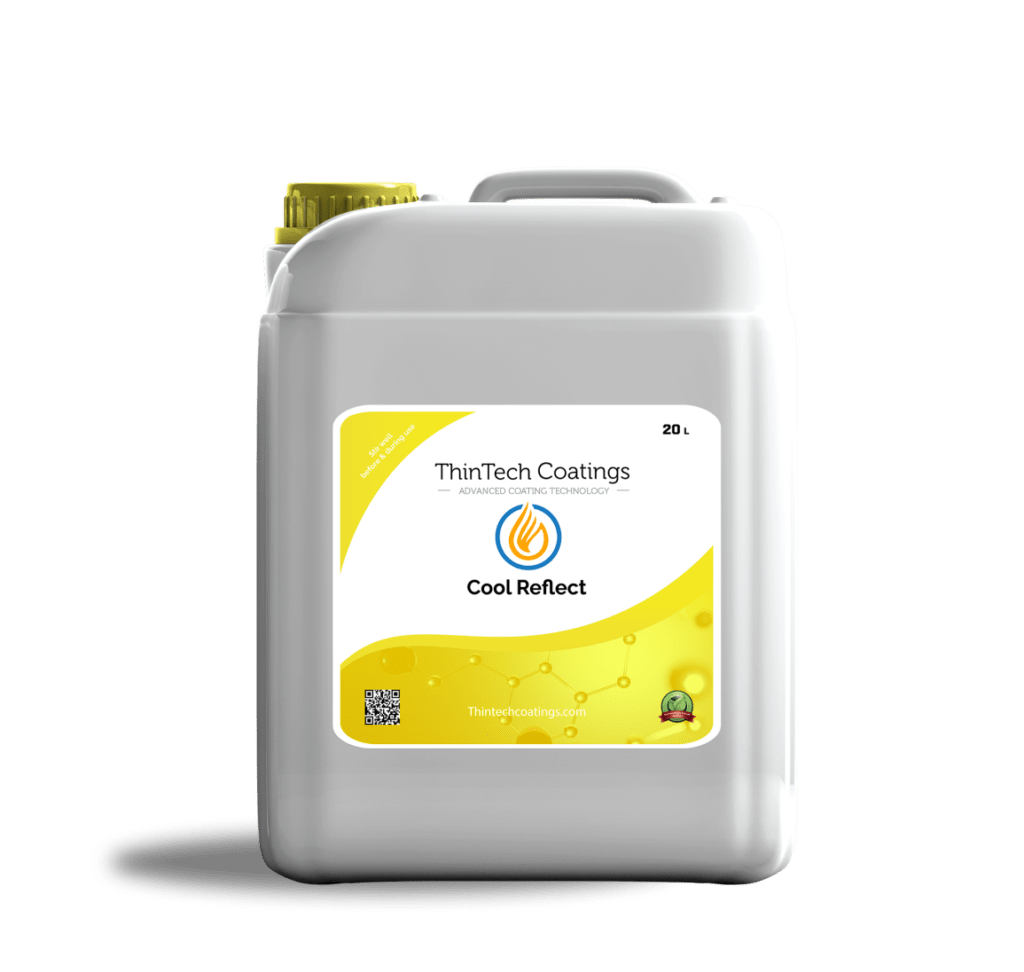 Introducing the rust remover from ThinTech Coatings – the perfect solution for removing rust and corrosion from metal surface. This light to medium duty rust remover is designed to penetrate deep into surface rust to help remove corroded areas.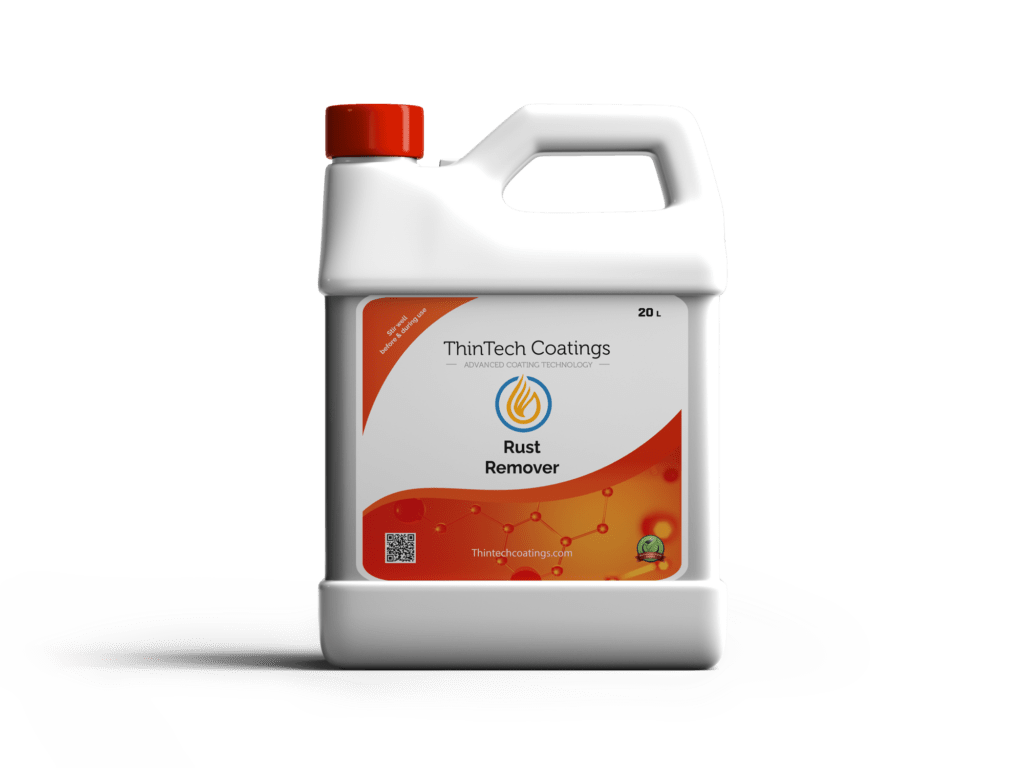 The advanced formulation of our coatings is based on cutting-edge nanotechnology and has been rigorously tested to ensure effectiveness and durability.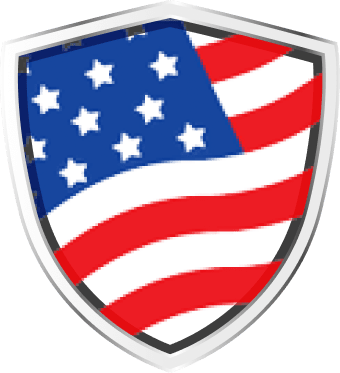 Animal and bird waste damage
Revolutionizing Industrial Protection
ThinTech Coatings are perfect solution for long-term protection on metal applications
Where protection meets rejuvenation, and excellence becomes the standard.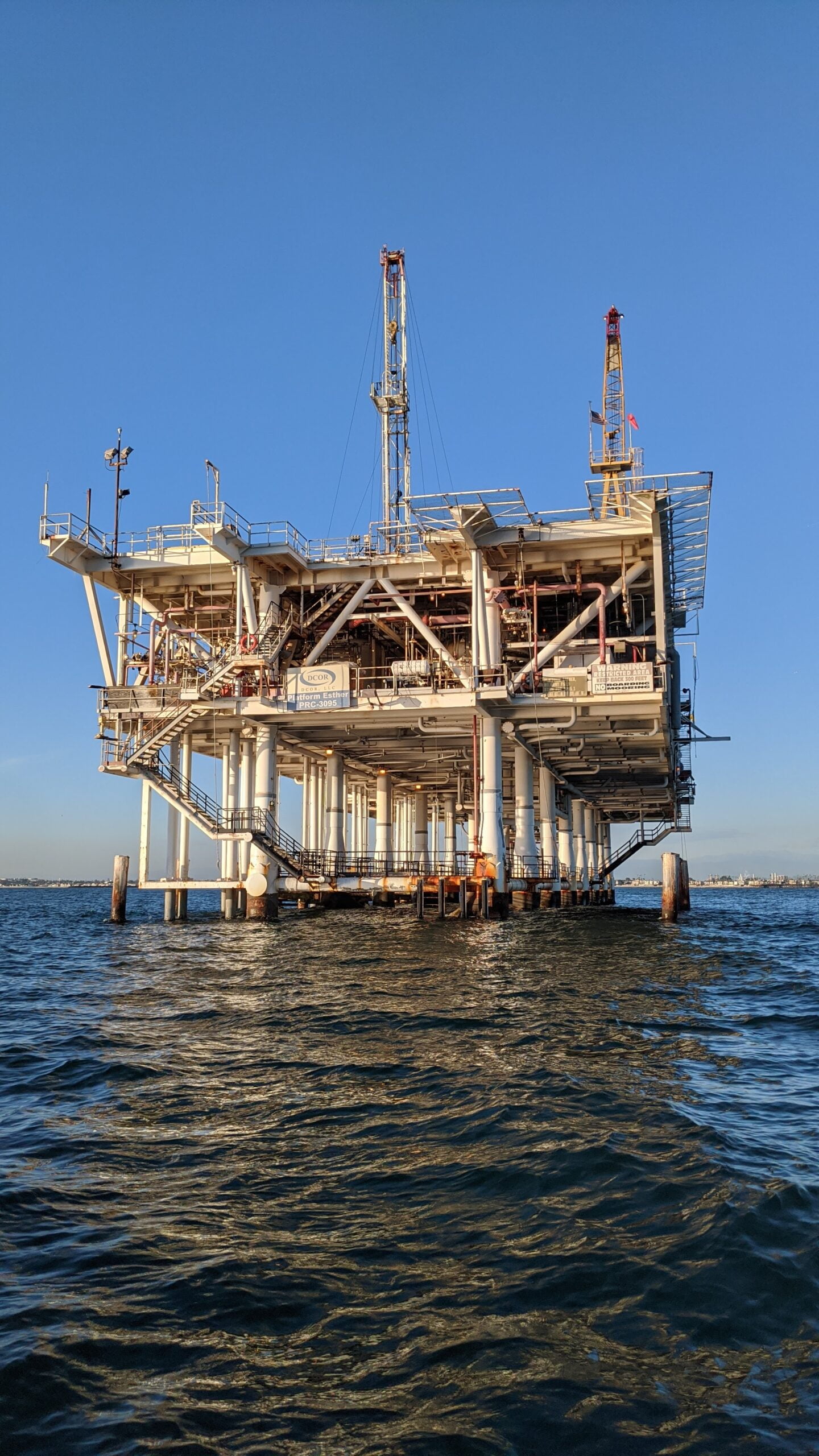 Corrosion is a primary concern in the oil and gas industry, as it can cause significant damage to equipment and infrastructure, leading to costly repairs, downtime, and potential safety hazards. Therefore, it is essential to take proactive measures to prevent corrosion from occurring.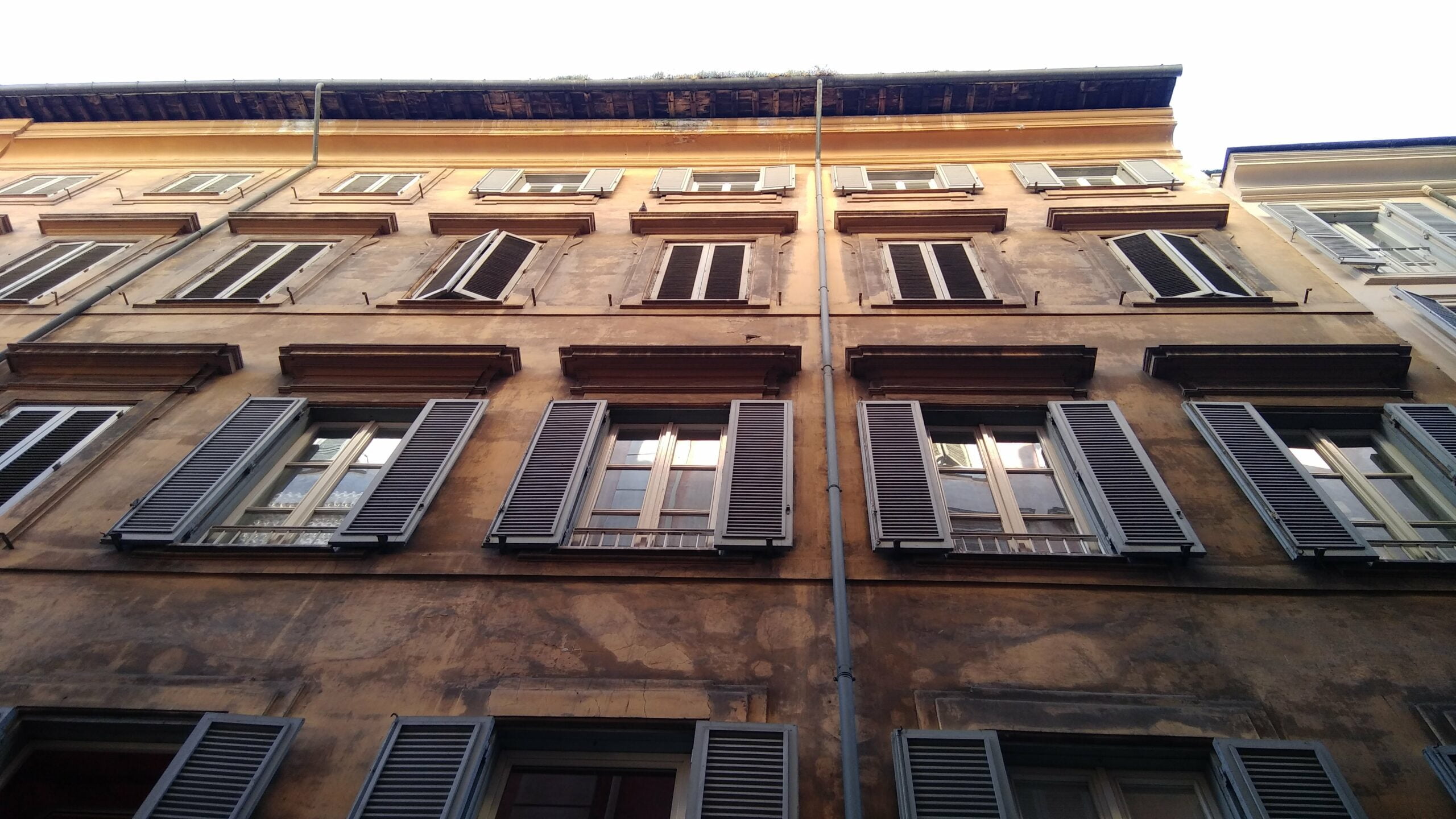 Exterior building surfaces are exposed to various environmental factors, including moisture, air pollution, and temperature changes, all of which can lead to corrosion and other forms of damage. ThinTech Coating offers a range of specialty nano-coatings designed to protect exterior building surfaces and prevent decay.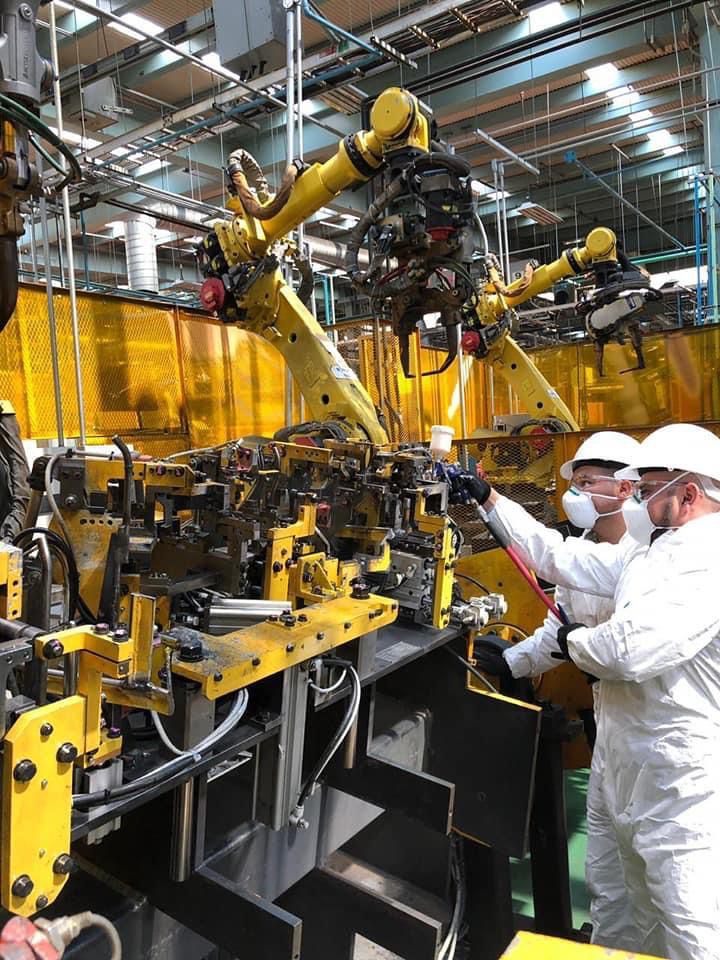 Industrial heavy equipment is often exposed to harsh environments and corrosive substances, which can lead to corrosion, rust, and other forms of damage. ThinTech Coating offers specialty nanocoatings that are designed to protect heavy industrial equipment and prevent corrosion.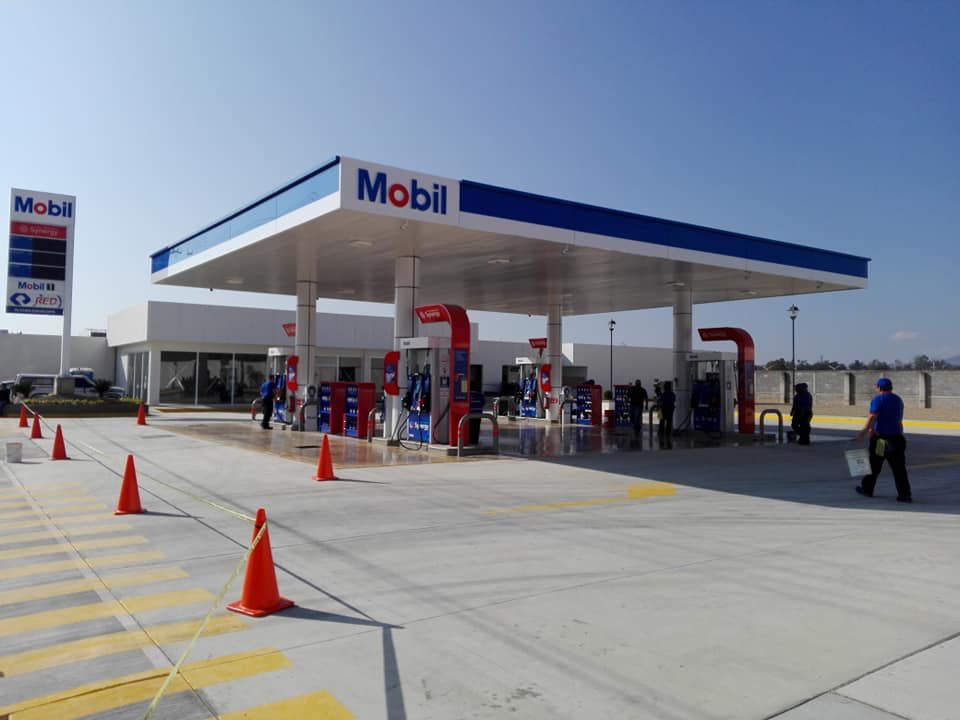 Protecting a parking structure's surface is crucial to ensure its longevity and safety for vehicles and pedestrians. ThinTech nanotechnology coatings offer an ideal solution for preventing corrosion and other forms of damage to parking structures, such as oil stains, chloride, ion exposure, and harsh environmental exposure.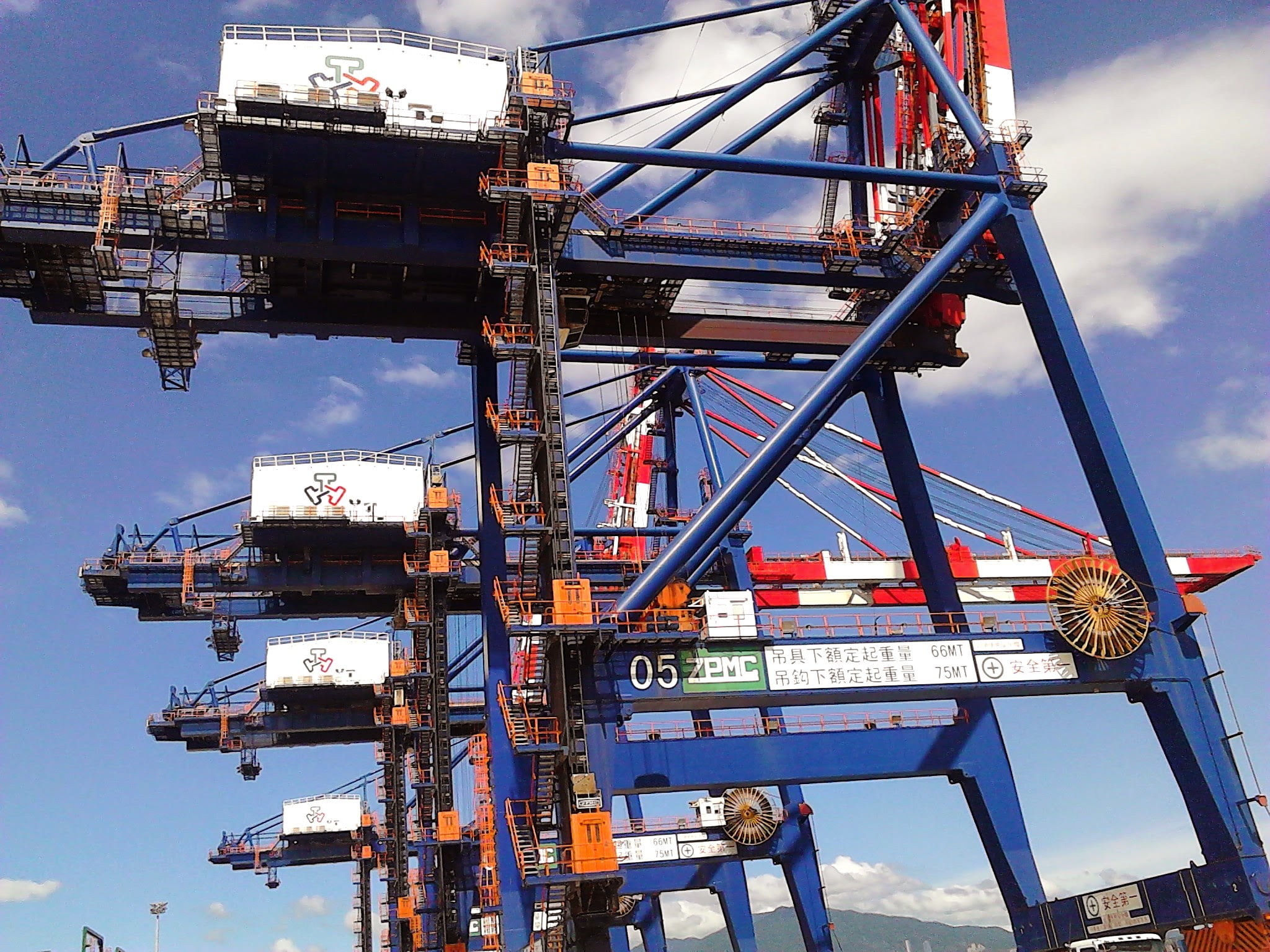 Maritime environments can be incredibly harsh, exposing ships and other watercraft to a range of corrosive elements such as saltwater, humidity, and temperature changes. Protecting these surfaces is essential to prevent corrosion and further damage that can compromise the vessel's or structure's safety and integrity. ThinTech nanotechnology coatings offer an effective solution for protecting marine surfaces.
Balconies and walkways are exposed to many elements and heavy foot traffic unfortunately these areas suffer from heavy staining and grime buildup. ThinTech concrete coating will provide a deep penetrating natural color enhancing clear nano coating that is impermeable to chemicals and common staining such as oil coffee juices hydraulic fluids diesel fuel and salt exposure. ThinTech concrete coating helps protect and prevent structural exterior and internal corrosion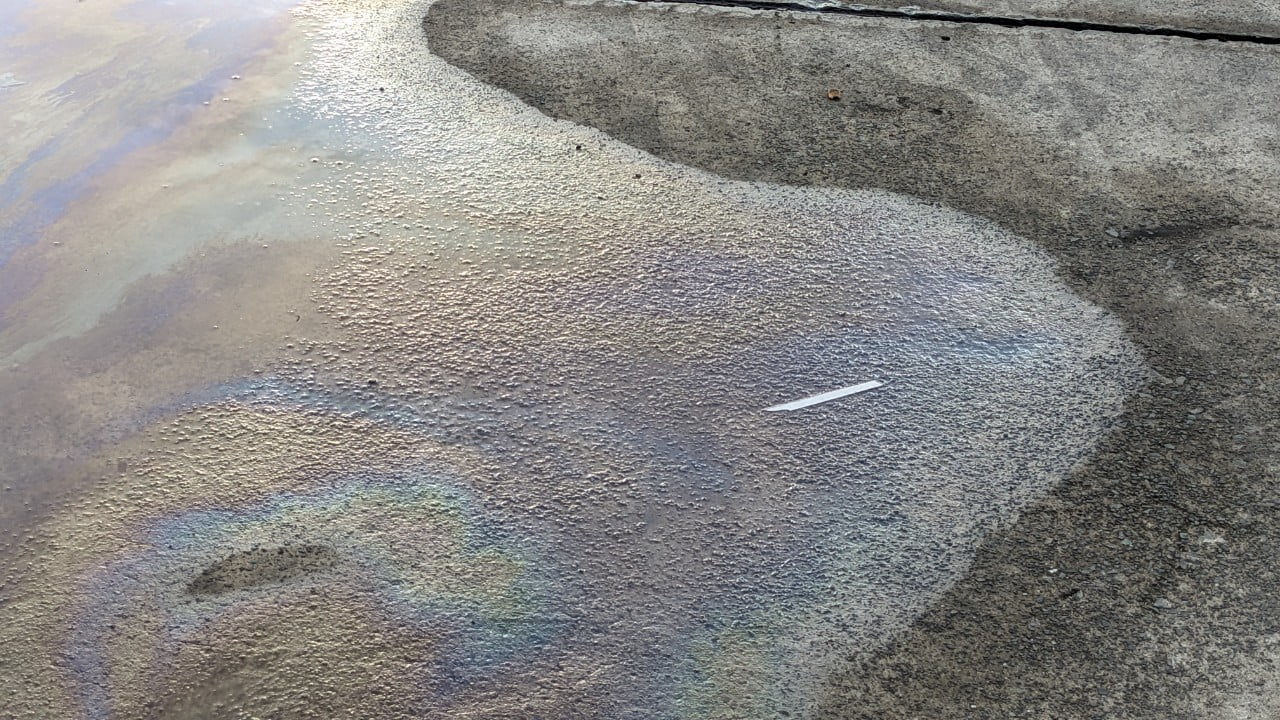 When it comes to spill containment, you need a product that combines innovation, reliability, and superior performance. That's where ThinTech Coatings Concrete steps in. Our cutting-edge technology and advanced formulations provide the ultimate protection for your concrete surfaces against spills, leaks, and potential environmental hazards.
Frequently Ask Questions.
ThinTech has made it our mission to provide long-term cost-effective solutions from exterior structural to industrial asset production our coatings stand in harsh environments
ThinTech Coatings are perfect solution for long-term protection on concrete & masonry surfaces.
Direct to Metal Before and After
Once applied, the ThinTech coating creates a tough, durable barrier that resists abrasion, chemicals, and weathering.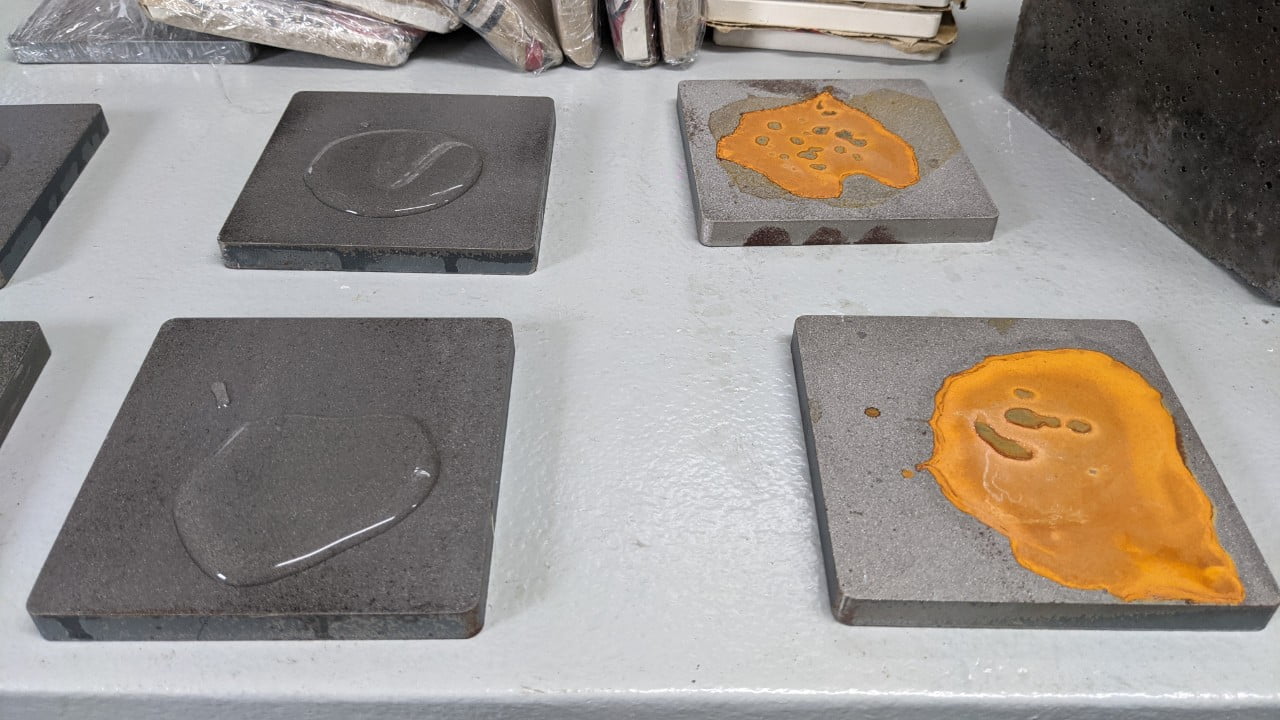 If you need coatings technology... We are available for you.
Transform your surfaces with the advanced coatings technology of ThinTech. Our state-of-the-art coatings offer unparalleled protection, durability, and resistance against harsh environmental factors. Say goodbye to frequent maintenance and hello to long-lasting, high-performance surfaces. Don't settle for ordinary coatings; upgrade to ThinTech and experience the ultimate surface protection.
Long Term Surface Protection
ThinTech Coatings are low VOC Nano-based clear coatings designed to protect metal and concrete.
ThinTech Coatings create a durable barrier resistant to various forms of damage and corrosion, including mold, mildew, rust, moisture, salt corrosion, acid rain, UV damage, oxidation, and animal and bird waste.
Our coatings are designed to be chemical and wear-resistant to avoid common coating failures like peeling or flaking. ThinTech can be applied over painted or unpainted surfaces in combination with ThinTech Coatings for a complete substrate protection system.
Metal coating can be used directly to metal primer or as an adhesion promoter; when used as a top coat, it will protect and enhance new pigments and rejuvenate faded pigments.
Concrete Coating can be used as an exterior building primer or enhancing protective top coat. It also protects painted, and unpainted concretes and stone substrates, such as decks, balconies, and parking structures.
Unlocking the Secrets of Coating Technology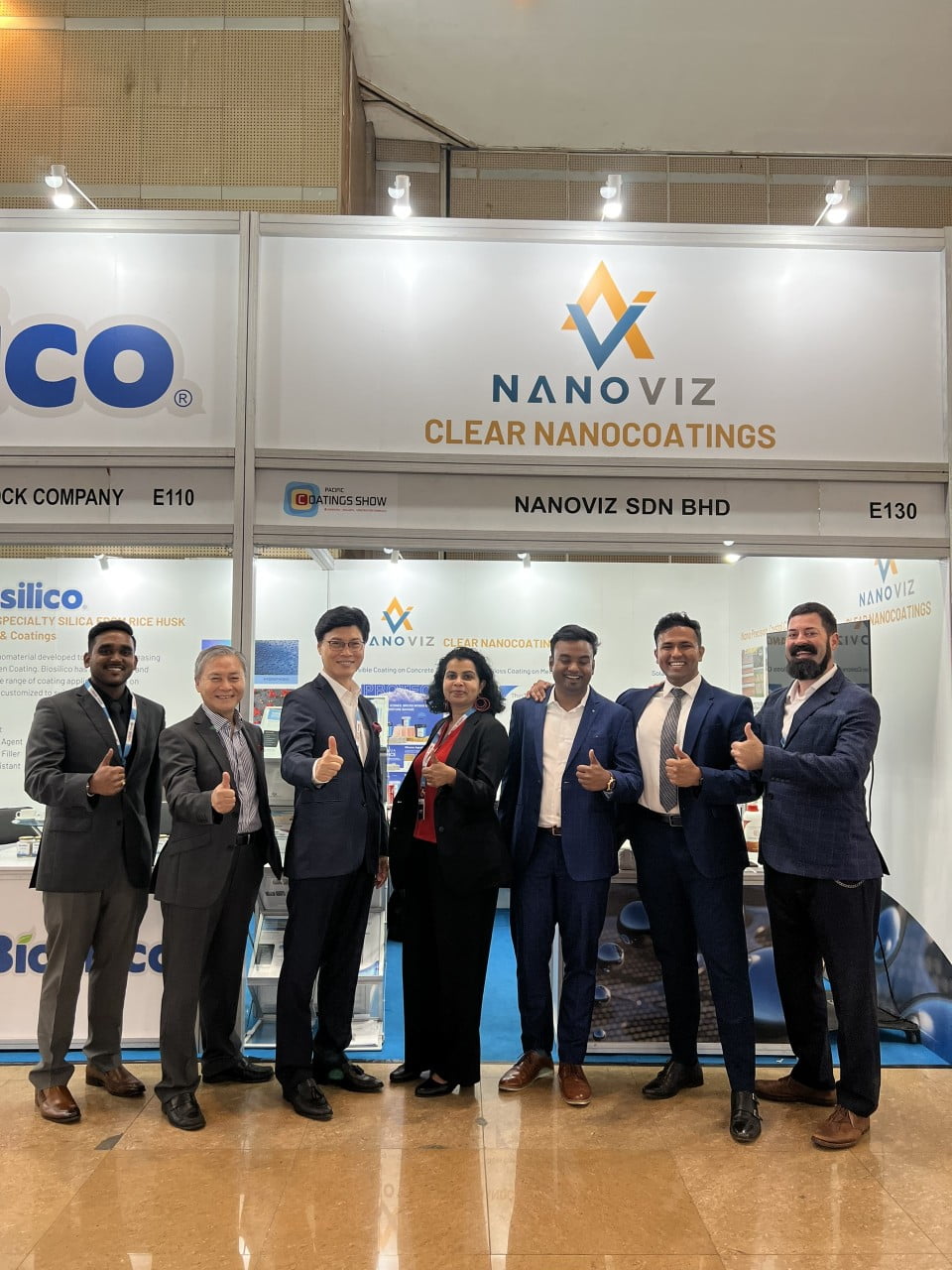 In a significant stride towards showcasing cutting-edge innovations in surface protection, ThinTech Coating proudly participated in the esteemed Carcon Fair …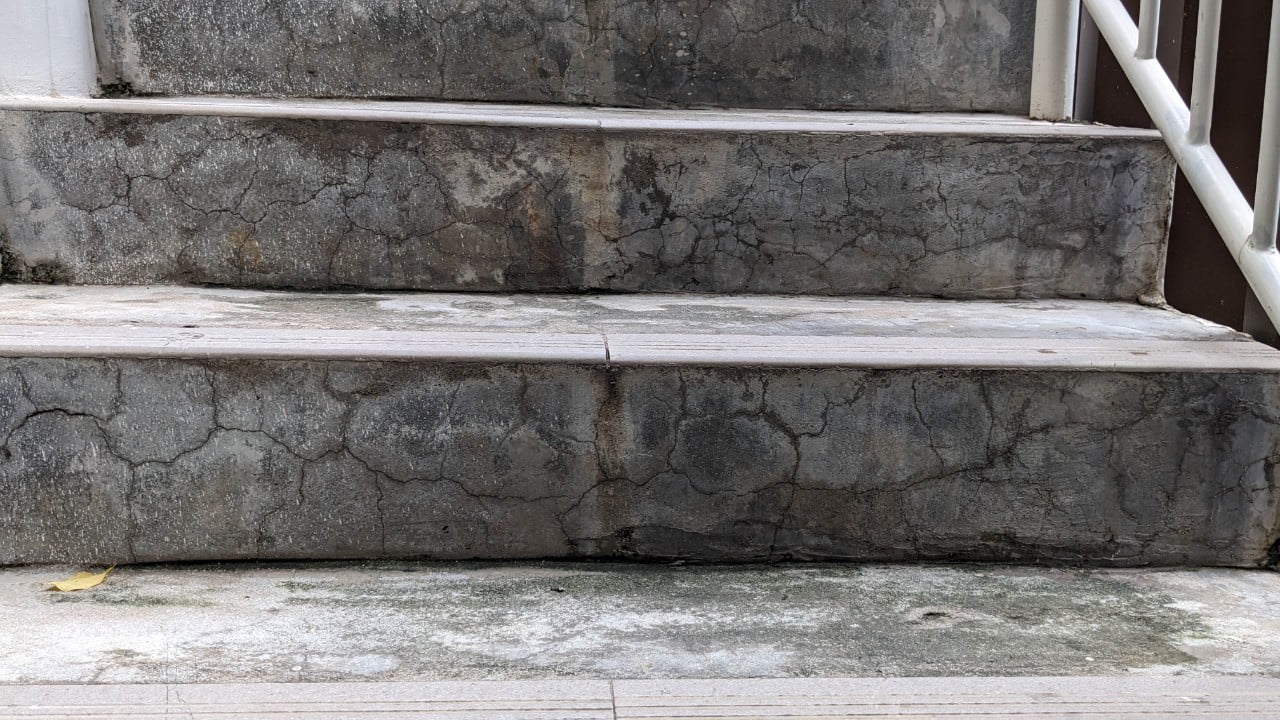 Water, with its seemingly gentle nature, can wreak havoc on masonry surfaces if left unchecked. From crumbling bricks to unsightly …